Sidewalk Shed in White Plains
Sidewalk Bridges in White Plains
Sidewalk sheds or bridges are temporary structures that are built around any building which is being constructed. The primary objective of the sidewalk shed is to protect the people who are passing around the building. Other than this, sidewalk sheds are known to accelerate the building process.
Construction bridges and sidewalks are mandatory in New York City boroughs in terms of providing safety for pedestrians. Otherwise, the developer has to pay a penalty for going against local laws and ordinances. The majority of the developers do not like Sidewalk Shed in White Plains and that's because it spoils the overall elevation of their building. But it is something that you have to install as a responsible citizen just for the safety of people. Either you are constructing a building of more than 40 feet tall or you are demolishing a 25 feet tall building, you have to build a sidewalk bridge around your project. Therefore for this, you need a reliable platform where you can contact and design a sidewalk shed as per your choice. You can ensure 100% safety when it comes to the construction and repair of buildings, trenches, and vessels with our sidewalk shed designs.
Nyc scaffolding and sidewalk shed is one of the reliable services that provides scaffolding and sidewalk sheds in white plains. We offer rental sidewalk shed installation services. Our sidewalk sheds are made up of reinforced material that can hold up debris falling from construction sites.
They are strong enough to remain stable in all sorts of working environments such as windy and wet weather conditions. They're also incredibly durable, making them a great option for long-running projects but they are equally suited to short-term operations.
Our shed installation experts will visit your construction site, take measurements, design a sidewalk shed for you, and then install it after your approval. In a nutshell, the process from construction site visits to the installation of the shed will be smooth and hassle-free. So you don't have to worry about it. Call us to get a free estimate now.
Related: Pipe Scaffolding in White Plains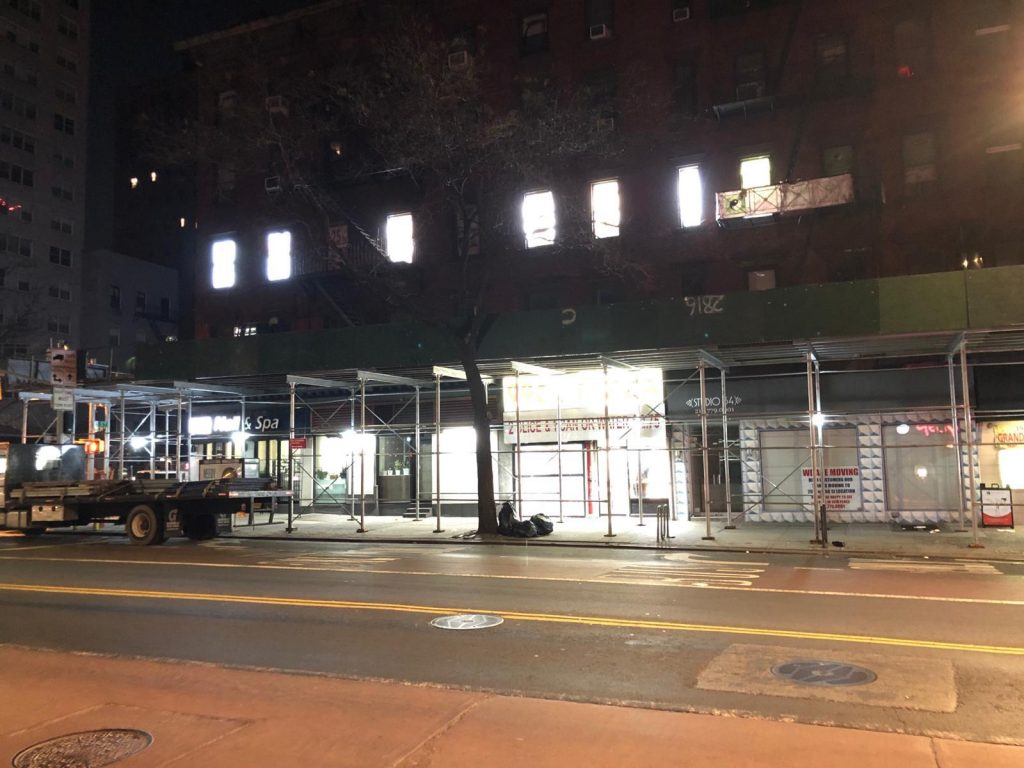 Building The Future on a Foundation of Excellence
With over 20 years of experience, and in-depth knowledge of our work we guarantee 100% Customer satisfaction. We aim to ensure 100% stability and safety in our projects, we do so in 80+ projects every year by far. Furthermore, our services are available at market-competitive rates. So, with us you get the best services at the best rates.
Completed Projects Every Year
Safety & Stability Guaranteed in Projects
Are You Going to Implement Project?
244-04 Jericho Turnpike Floral Park Ny 11001
Our Company is licensed, insured, and bonded, so you can be 100% certain of the quality while renting our equipment. We have more than 20 years of experience in serving the Tri-State Area. We pull all necessary permits from the NYC Department of Buildings and Westchester for the installation of sidewalk sheds and pipe scaffolding.