Pipe Scaffolding in White Plains
Pipe Scaffolding in White Plains
The scaffolding business is getting more saturated each day as more and more people are entering the market. This can make it hard for building owners who need scaffolding to determine a reputable service because many businesses do not have a lot of experience, which can make it difficult for someone who is looking for these kinds of services to know where they can turn if they are in need. So this results in damage to products, tools, or property.
Scaffolding is used in construction sites to keep workers and equipment safe while the building goes on. Pipe Scaffolding in White Plains can make it much easier for the builders to get to higher places and do their work more efficiently. A scaffold is also a platform on which construction workers can place their tools as they carry out their tasks – it's especially important for this function that you choose pipe scaffolding in white wisely, because if the scaffolding isn't strong enough then things could fall off or worse still, the whole thing could collapse
At NYC scaffolding and shed, we provide scaffolding services that are made with the unsurpassed available material in the market. It is our primary rule to use high-quality material and we believe using cheap and fake construction material will deteriorate in long run. With regards to our skills and capabilities, there is no question that we have the most qualified contractors who are motivated to build scaffoldings on an everyday basis, which enables them to have an expert understanding of how such resources can be used for complex projects in today's time. They give their best when it comes to working hard and provide exceptional results that remain structurally sound for several years without the need for others to repair them. When it comes to pipe scaffolding in white plains, we assure you that we give excellent scaffolding service in town and at affordable rates. You won't regret your decision of choosing us for your next scaffolding project. Instead of giving it a second thought, get a free estimate for your construction site.
Related: Sidewalk Bridge in White Plains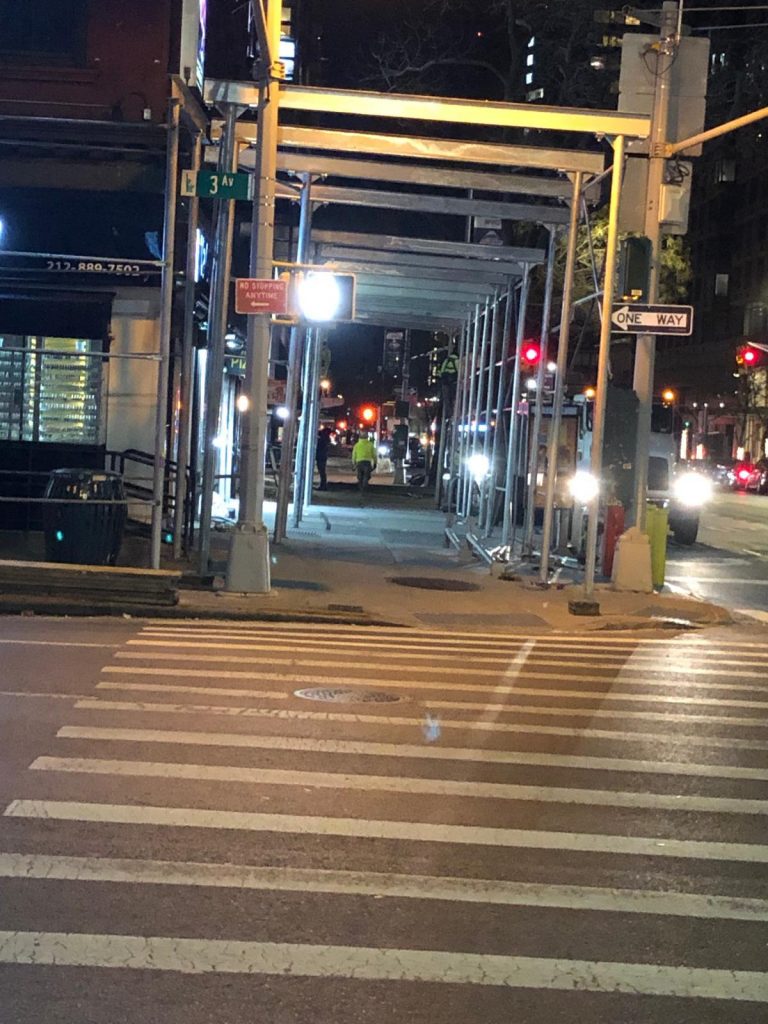 Building The Future on a Foundation of Excellence
With over 20 years of experience, and in-depth knowledge of our work we guarantee 100% Customer satisfaction. We aim to ensure 100% stability and safety in our projects, we do so in 80+ projects every year by far. Furthermore, our services are available at market-competitive rates. So, with us you get the best services at the best rates.
Completed Projects Every Year
Safety & Stability Guaranteed in Projects
Are You Going to Implement Project?
244-04 Jericho Turnpike Floral Park Ny 11001
Our Company is licensed, insured, and bonded, so you can be 100% certain of the quality while renting our equipment. We have more than 20 years of experience in serving the Tri-State Area. We pull all necessary permits from the NYC Department of Buildings and Westchester for the installation of sidewalk sheds and pipe scaffolding.