Sidewalk Shed in Westchester
Sidewalk Bridges in Westchester
Westchester is another populous borough of NYC with construction processes going on at every other street. In such a populous and developing borough safety of people becomes an issue. For this purpose, the developer must install a temporary side walkshed in Westchester for the safety of pedestrians. There are many providers of Sidewalk Shed in Westchester but not everyone is worth reliable when it comes to quality and pricing. Either they install a side walkshed of cheap material or they charge you an arm or leg.
We at NYC Scaffolding and Shed offer, high quality side walkshed, as per our customer's demand, and above all, it remains light on our customer's pocket. We only use the finest materials when constructing our sidewalk shed rental in NYC. Our commercial sheds are built with durable, high-quality steel and aluminum that's designed to withstand all kinds of conditions for years to come. Every project is carefully planned so that we maintain a solid structure that offers optimal strength, efficiency, and security. We always keep in mind the wishes of our customers, whether it's about their preferences in design or the way they'd like their building to be constructed. No matter what our clients need, we're dedicated to making their projects come together as smoothly as possible.
Our staff is made up of experienced hard-working and reliable tradespersons who possess the necessary technical abilities. We promise you quality work and services and understand that quality customer service is about doing things right the first time. Thus, all of our construction workmen employ the best of them all committed to their work and know it better than anyone else. They are equipped with the necessary knowledge to install a high-quality product for our clients, no matter what time it may be – day or night!
Related: Pipe Scaffolding in Westchester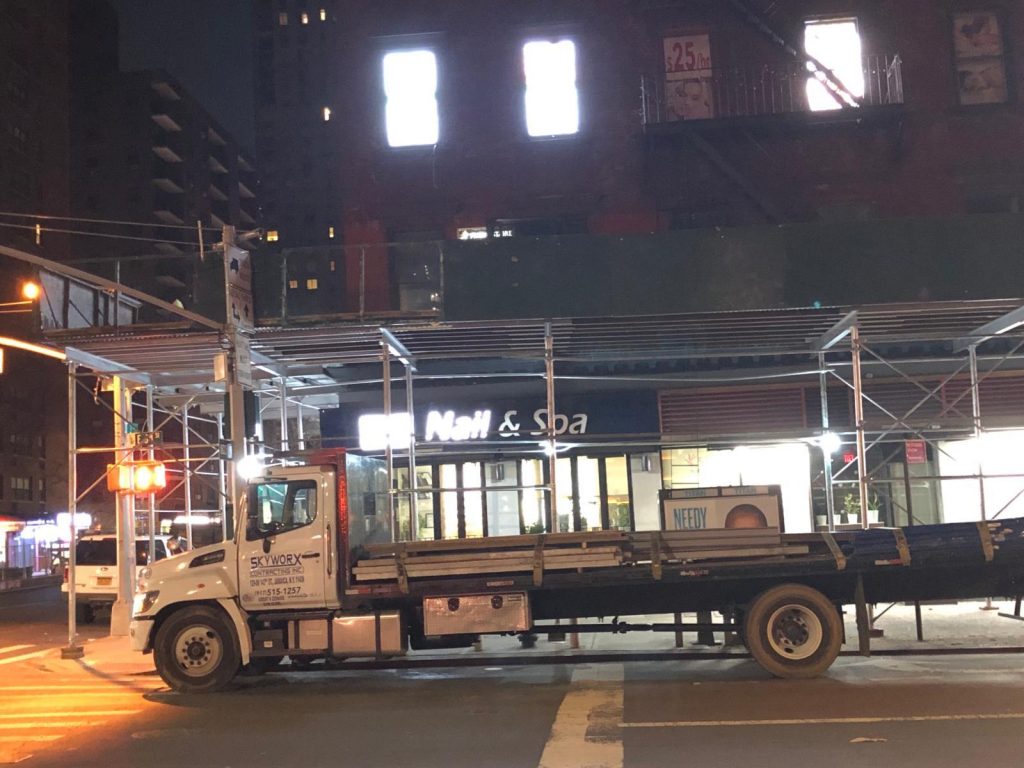 Building The Future on a Foundation of Excellence
With over 20 years of experience, and in-depth knowledge of our work we guarantee 100% Customer satisfaction. We aim to ensure 100% stability and safety in our projects, we do so in 80+ projects every year by far. Furthermore, our services are available at market-competitive rates. So, with us you get the best services at the best rates.
Completed Projects Every Year
Safety & Stability Guaranteed in Projects
Are You Going to Implement Project?
244-04 Jericho Turnpike Floral Park Ny 11001
Our Company is licensed, insured, and bonded, so you can be 100% certain of the quality while renting our equipment. We have more than 20 years of experience in serving the Tri-State Area. We pull all necessary permits from the NYC Department of Buildings and Westchester for the installation of sidewalk sheds and pipe scaffolding.