Pipe Scaffolding in Westchester
Pipe Scaffolding in Westchester
When most people think of scaffolding, they think of construction sites. The reason they are necessary is that many large cities like Westchester have been around for several centuries and require constant renewal to keep up with existing building codes while also adding new buildings to grow the city. (Think about how old some of the buildings in the city are; you would need scaffolding if you wanted to make some changes or repairs.).
Constructing a Pipe Scaffolding in Westchester is a headache for developers. Pipe scaffoldings are a cost center and maintenance liability structure. The more they stay up, the more maintenance they will need. So ultimately, it would be a headache for a developer. Besides looking at internal matters of a construction site it's pretty difficult to look after the pipe scaffolding in new jersey. That's why there are rental services like Nyc scaffolding and sheds, that takes all your responsibility on our shoulder. We care for the safety of your labor and that's why we bring utmost safety standards and excellence to your construction sites.
Our trustworthy and qualified staff ensures total conformity with the safety regulations. All of our erection crews come with years of experience in the industry and are fully trained to meet all OSHA standards so you can guarantee that your project is being handled by experts. They are trained enough to handle every type of scaffolding job. Our scaffold erectors will provide you with a smart, reliable, and safe platform where your crew can work on their projects.
We offer a full range of products that include all you need to do the job right including frame scaffolds, systems scaffolds, and suspended ones. Our mast climbing work platforms help to get your workers up high in no time whilst our rolling towers provide an efficient way for them to get across the ground. Each of these products comes equipped with a wide variety of attachments that are there to make sure whatever job is done correctly. so if you are about to start any project, give us a call, our team will visit your worksite, evaluate the perfect solution for your requirements, and offers everything at an affordable price.
Related: Sidewalk bridge in Westchester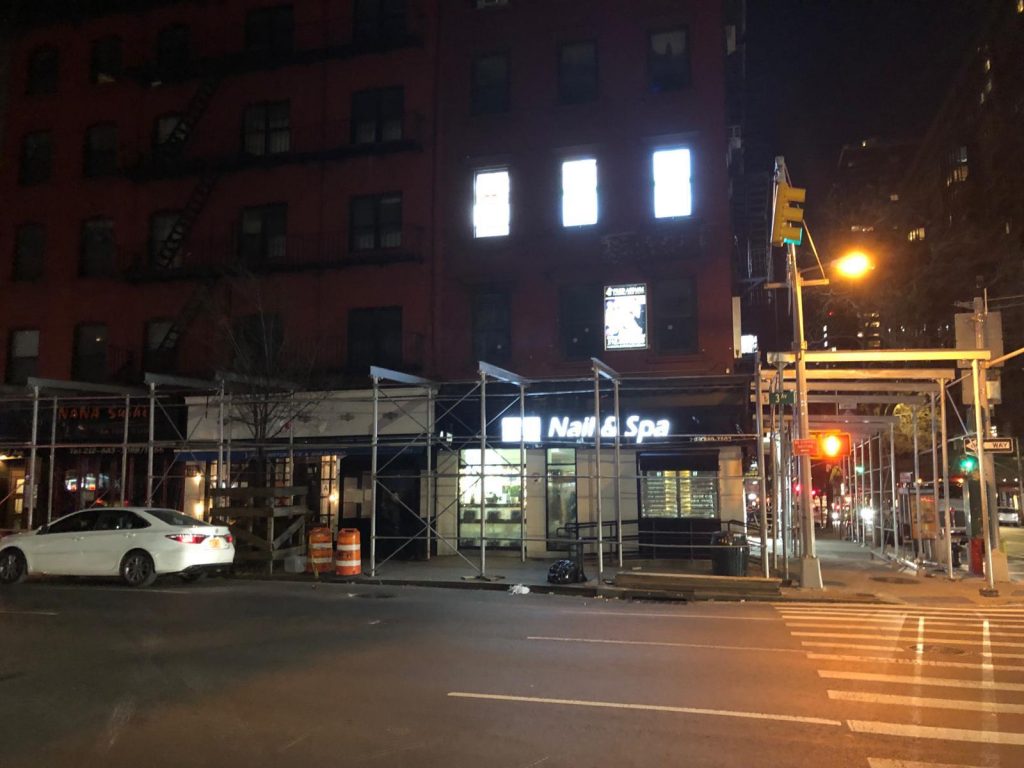 Building The Future on a Foundation of Excellence
With over 20 years of experience, and in-depth knowledge of our work we guarantee 100% Customer satisfaction. We aim to ensure 100% stability and safety in our projects, we do so in 80+ projects every year by far. Furthermore, our services are available at market-competitive rates. So, with us you get the best services at the best rates.
Completed Projects Every Year
Safety & Stability Guaranteed in Projects
Are You Going to Implement Project?
244-04 Jericho Turnpike Floral Park Ny 11001
Our Company is licensed, insured, and bonded, so you can be 100% certain of the quality while renting our equipment. We have more than 20 years of experience in serving the Tri-State Area. We pull all necessary permits from the NYC Department of Buildings and Westchester for the installation of sidewalk sheds and pipe scaffolding.