Sidewalk Shed in Brooklyn
Sidewalk Bridge in Brooklyn
Big cities like Brooklyn have more construction and repair projects which demand safe and protective tools for the pedestrians like a sidewalk shed. These temporary structures are built to protect pedestrians from falling debris. Indeed they are pretty important for the safety of people. But unluckily, not everyone can afford to buy a sidewalk shed as they are costly.
But fret not; here is an alternative solution for you. Try our rental sidewalk sheds in Brooklyn and stay stress-free. If you don't have enough bucks to repair the building right away then you can avail rental sidewalk sheds at nominal charges for longer time periods. We provide a high-end and durable quality sidewalk shed that ensures the safety of people and fastens your construction process. Our sidewalk shed goes along the property line. Also, we provide lights to keep the passageway bright when the sunsets.
Keeping in mind the need and budget of every customer we have different types of sidewalk sheds which give you peace of mind throughout your construction process. And your peace of mind is our utmost responsibility. No matter what size of building you are constructing, our expert sidewalk shed engineers will create a perfect sidewalk shed for your building that sticks to the building and safety regulations. Our sidewalk sheds are built up of highly durable material that won't get damaged. They save and protect the lives of other people on the road from the possible falling debris.
We always pull all necessary permits from the Department of Buildings and provide you insurances.
So instead of thinking and risking the lives of people, if your building needs repair or you have received a violation from the Department of Building then it's high time to get a rental sidewalk shed. Call us today; get a quotation urgently for your project!
Related: Pipe scaffolding in Brooklyn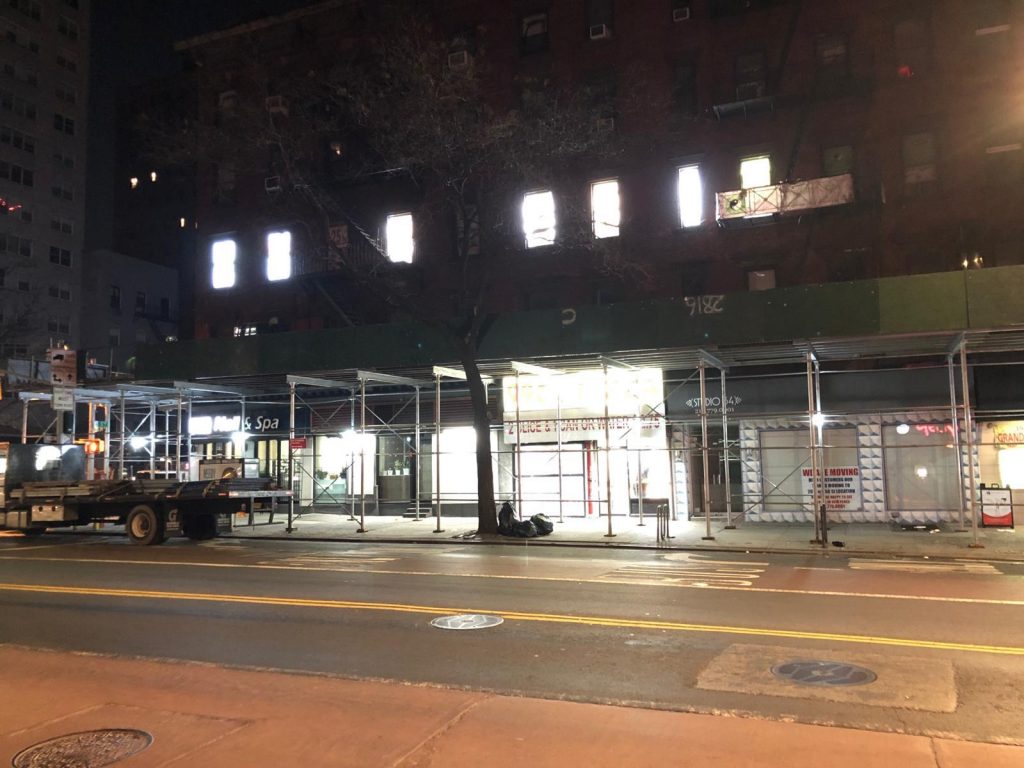 Building The Future on a Foundation of Excellence
With over 20 years of experience, and in-depth knowledge of our work we guarantee 100% Customer satisfaction. We aim to ensure 100% stability and safety in our projects, we do so in 80+ projects every year by far. Furthermore, our services are available at market-competitive rates. So, with us you get the best services at the best rates.
Completed Projects Every Year
Safety & Stability Guaranteed in Projects
Are You Going to Implement Project?
244-04 Jericho Turnpike Floral Park Ny 11001
Our Company is licensed, insured, and bonded, so you can be 100% certain of the quality while renting our equipment. We have more than 20 years of experience in serving the Tri-State Area. We pull all necessary permits from the NYC Department of Buildings and Westchester for the installation of sidewalk sheds and pipe scaffolding.