Pipe Scaffolding in Brooklyn
Pipe Scaffolding in Brooklyn
Brooklyn is a well-populated city where construction projects are going on every street. Pipe scaffolding in Brooklyn is a very common thing to see but not all pipe scaffolding is rugged and robust. Since it's a large city so it's pretty difficult to find a genuine pipe scaffolding seller whom you can trust blindly. Choosing the wrong company for pipe scaffolding will increase the risk of accidents. They either made scaffolding with cheap material or install it with carelessness, which after a few days collapsed.
Scaffolding is not something to be afforded by everyone that's why we provide genuine scaffolding rental service in Brooklyn. Our experts have put great efforts into manufacturing scaffolding with pure and genuine material. As scaffolding rental Brooklyn experts, it is our job to make sure you get the best service possible. We want to provide the highest quality products and also at the lowest price. A lot of companies do not take responsibility for their products and like to blame customers for damages that were originally their errors. As customer satisfaction is our topmost priority, we strive to make each transaction a win-win situation.
We believe we are some of the best at what we do. That's why you can trust us with your scaffolding rental Brooklyn needs. You'll be happy with the service that we provide, as well as our competitive rates and willingness to take responsibility for any issues that may arise during the term of your contract!
We assure the best quality and timely deliverance. Our scaffolding materials are affordable to all. We ensure you the best quality of scaffolding material within your budget. When you contact us, our friendly customer care executives will give you a free quote over the phone. All our products are tested and inspected by us before delivering to you.
If you are looking to avail scaffolding on rent in Brooklyn, then go ahead and get in touch with us. We promise not to disappoint you!
Related: Sidewalk shed in Brooklyn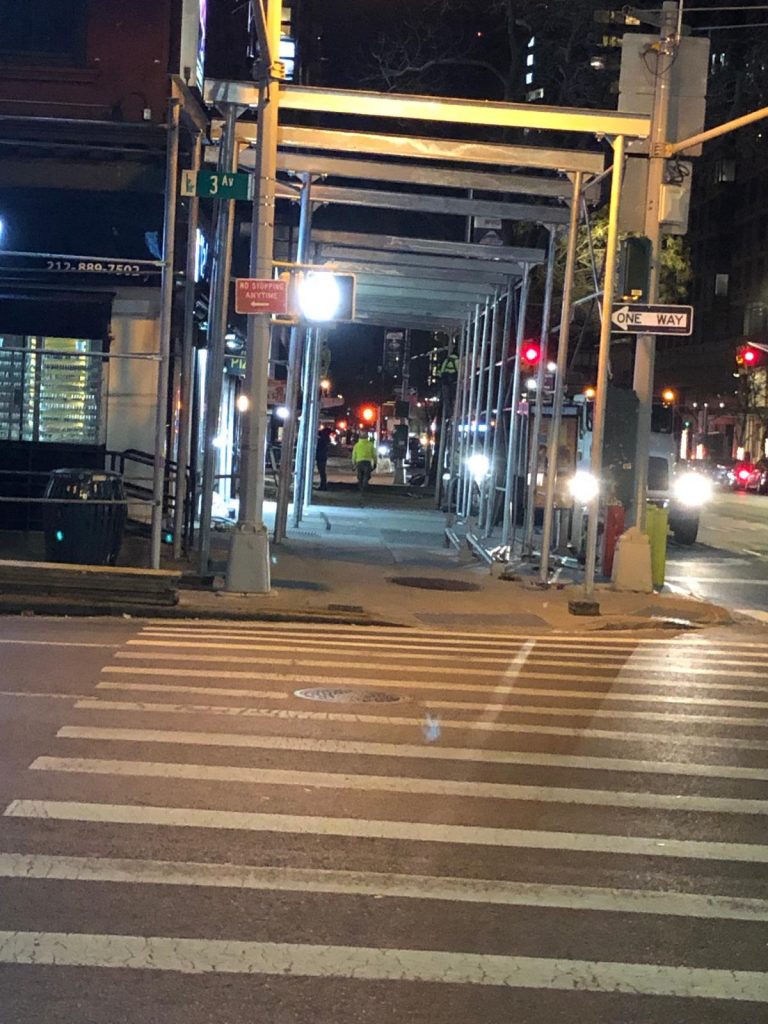 Building The Future on a Foundation of Excellence
With over 20 years of experience, and in-depth knowledge of our work we guarantee 100% Customer satisfaction. We aim to ensure 100% stability and safety in our projects, we do so in 80+ projects every year by far. Furthermore, our services are available at market-competitive rates. So, with us you get the best services at the best rates.
Completed Projects Every Year
Safety & Stability Guaranteed in Projects
Are You Going to Implement Project?
244-04 Jericho Turnpike Floral Park Ny 11001
Our Company is licensed, insured, and bonded, so you can be 100% certain of the quality while renting our equipment. We have more than 20 years of experience in serving the Tri-State Area. We pull all necessary permits from the NYC Department of Buildings and Westchester for the installation of sidewalk sheds and pipe scaffolding.