Bronx is known as the third-largest borough of NYC that is pretty populous. With long buildings and busy traffic on the road, in-progress construction is a usual phenomenon that you will see daily. That's why Sidewalk sheds in Bronx are a common thing.
Every developer who is repairing or renovating a building is supposed to build a sidewalk bridge or shed for the protection of people. Not only this, a sidewalk shed speeds up the construction process. But where the shoe pinches are the affordability. That's why NYC Scaffolding and Sheds are there to help you out if your building is more than 40 feet high in Bronx Borough.  If your building needs repair and you notice falling debris from the exterior envelope of the building, urgently get a sidewalk shed installed.  Don't wait for a hefty violation from the city or a possible lawsuit from a hurt pedestrian.  Get a sidewalk shed erected right away and then worry about hiring a contractor to repair the building.  These structures are required before you do any type of repair.
Our sidewalk sheds are made from the highest quality materials and offer a strong guarantee that allows customers to remain confidently satisfied. Our company prides itself on exceptional client service and goes above and beyond for our clients. Unlike other sidewalk shed suppliers, we don't compromise on the quality of the shed as it would ultimately affect the safety of people and commitment with our client. Therefore we always use the most durable material while building a sidewalk shed around your site.
Don't make the mistake of hiring an uninsured contractor.  Trust us with your property as we will provide you with the insurance certificates and also pull all the permits required from the Department of Buildings.
Our vision is your satisfaction while providing optimal protection to pedestrians. Sidewalk Bridges in the Bronx are professionally assembled and installed under the supervision of skilled personnel who keep an eye on each part. We are the unique sidewalk shed providers in sense of pricing as we don't charge an arm and a leg for our services.
Additionally, you get the highest quality products for the lowest possible prices; even for larger-scale jobs. No job is too small or large for us – even if it's a small shed that you need outside your property, we'll work passionately and diligently on every project to ensure you're 100% pleased with our service. So without thinking for another second, get a free estimate for sidewalk sheds in Bronx.
Related: Pipe scaffolding in Bronx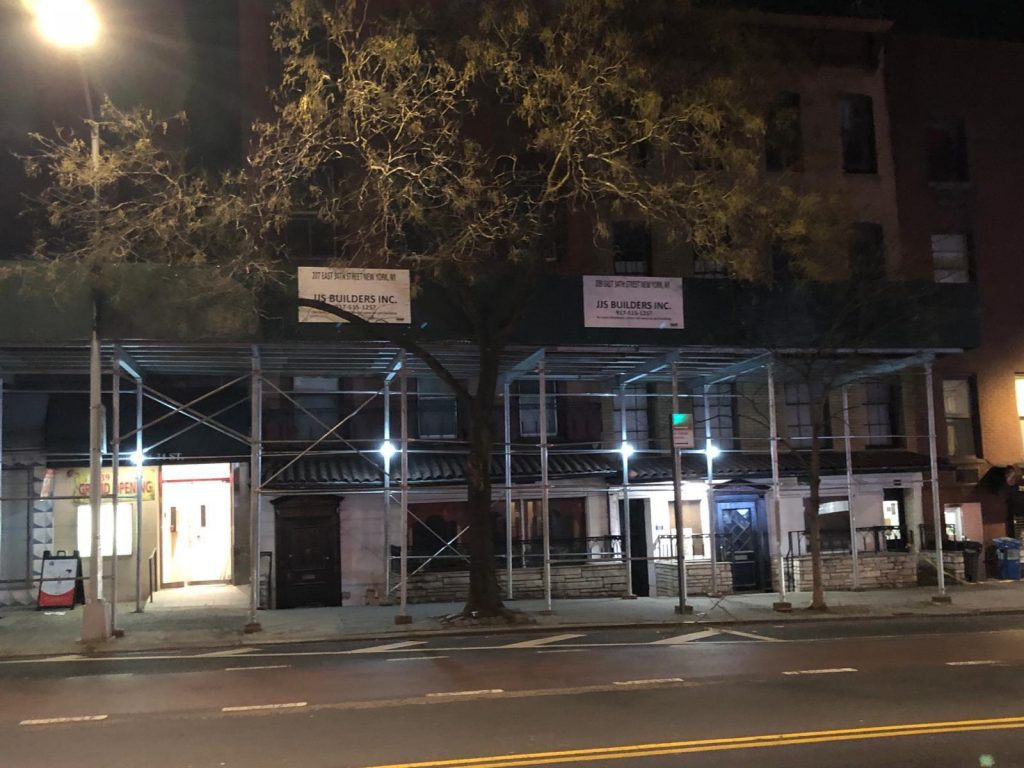 Building The Future on a Foundation of Excellence
With over 20 years of experience, and in-depth knowledge of our work we guarantee 100% Customer satisfaction. We aim to ensure 100% stability and safety in our projects, we do so in 80+ projects every year by far. Furthermore, our services are available at market-competitive rates. So, with us you get the best services at the best rates.
Completed Projects Every Year
Safety & Stability Guaranteed in Projects
Are You Going to Implement Project?
244-04 Jericho Turnpike Floral Park Ny 11001
Our Company is licensed, insured, and bonded, so you can be 100% certain of the quality while renting our equipment. We have more than 20 years of experience in serving the Tri-State Area. We pull all necessary permits from the NYC Department of Buildings and Westchester for the installation of sidewalk sheds and pipe scaffolding.