Pipe Scaffolding in Yonkers
Pipe Scaffolding in Yonkers
Looking for an expert scaffolding solution in Yonker. We have got you!
Nyc scaffolding and sidewalk shed is a reliable and trustworthy manufacturer of durable and sturdy scaffoldings in Yonkers. Scaffolding is a structure used when building something. It's like a special type of platform that is built on the side of buildings to make repairs and experiments easier. Scaffolding also can stand high as it depends on what you're using it for.
The best thing about scaffolding is that you can easily take it apart if you don't need it anymore or even transport it away. Scaffolding provides support for workers, materials, and the tools they need to complete tasks from securing wall renderings to installing chimney components.
The benefits of scaffolding cannot be exaggerated, especially when it comes to construction. Simple repairs like plastering walls, for example, require a temporary structure that supports the surface/above until construction is complete. For any construction site, scaffolds are an absolute must because they reduce work time and overall labor costs by providing a safer platform for workers. Also, some projects involve more major works – e.g. laying roofs or siding – which also require the use of scaffoldings to support surfaces above while they are being installed.
Our scaffold is made with only the best possible raw materials which we acquire from our reliable sources. It is one of our prime directives as a construction company to use high-quality materials in the industry because they are long-lasting and come at competitive prices. As for our workmanship, without a doubt, we can say that we have the best of workers who are adept at constructing sturdy and safe scaffolds for any building's front elevation because their unique skills enable them to finish projects much faster than your run-of-the-mill builder.
Our talented and expert staffs are so experienced that they quickly understand your demand and create masterpieces just exactly what you want. Above all, we understand the importance of your time. Therefore our team always communicates the exact time of completion of your pipe scaffolding and delivers it on time without any delay. So stop thinking anymore, choose NYC scaffolding and shed to build scaffoldings for your next project.
Related: Sidewalk Shed in Yonkers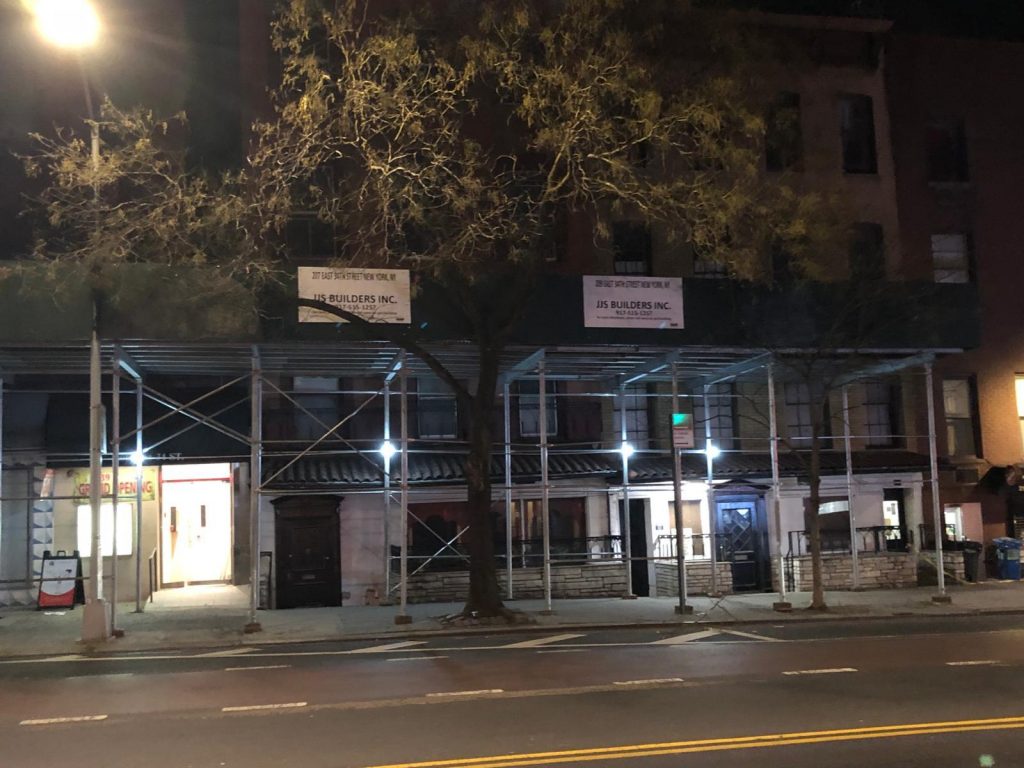 Building The Future on a Foundation of Excellence
With over 20 years of experience, and in-depth knowledge of our work we guarantee 100% Customer satisfaction. We aim to ensure 100% stability and safety in our projects, we do so in 80+ projects every year by far. Furthermore, our services are available at market-competitive rates. So, with us you get the best services at the best rates.
Completed Projects Every Year
Safety & Stability Guaranteed in Projects
Are You Going to Implement Project?
244-04 Jericho Turnpike Floral Park Ny 11001
Our Company is licensed, insured, and bonded, so you can be 100% certain of the quality while renting our equipment. We have more than 20 years of experience in serving the Tri-State Area. We pull all necessary permits from the NYC Department of Buildings and Westchester for the installation of sidewalk sheds and pipe scaffolding.