Pipe Scaffolding in Long Island
Pipe Scaffolding in Long Island
Scaffoldings are temporary structures that are built to elevate labors and material to a certain height so that they can safely do their job in heightened areas. They are meant to be built for the making elevation of the building. Since Pipe Scaffolding in Long Island has to bear the weight of labor and material, therefore it should be made up of durable material that gives enough support to the labor, without putting their lives at stake.
Usually, metal or wooden planks are fixed on a special frame that is made up of metal or plastic but in form of pipes. These pipes are fixed together via clamps. This is the ideal structure of scaffolding. Unfortunately, the majority of the pipe scaffoldings in long island are fake and scams. This is because of the increase in scaffolding businesses where a naïve person becomes unable to identify the right and reliable supplier. But now you don't have to worry about it. Give your scaffolding business to NYC scaffolding and sidewalk sheds and experience the genuine pipe scaffolding in long island.
We offer different types of scaffolding which include, steel scaffolding, single and double scaffolding. Apart from this, tube scaffolding and suspended scaffolding are also part of our services. When a new customer approaches us who does not have any knowledge about scaffoldings. Our expert and skilled team members will thoroughly guide you about the type of scaffolding that goes perfectly well with your requirement. But before this, our team will thoroughly visit your construction site, so that we can guide you in the best possible way.
Besides using high-quality material we provide scaffolding with tires. These tires are of top-notch quality and last long. With the help of tires, you can adjust the position of scaffolding according to your requirement. And the best part is, we won't charge any extra cost for installing these durable tires in your pipe scaffolding. In terms of pricing, you won't find such economical and durable pipe scaffolding in long island. So what are you waiting for, get a free quote now!
Related: Sidewalk Shed in Long Island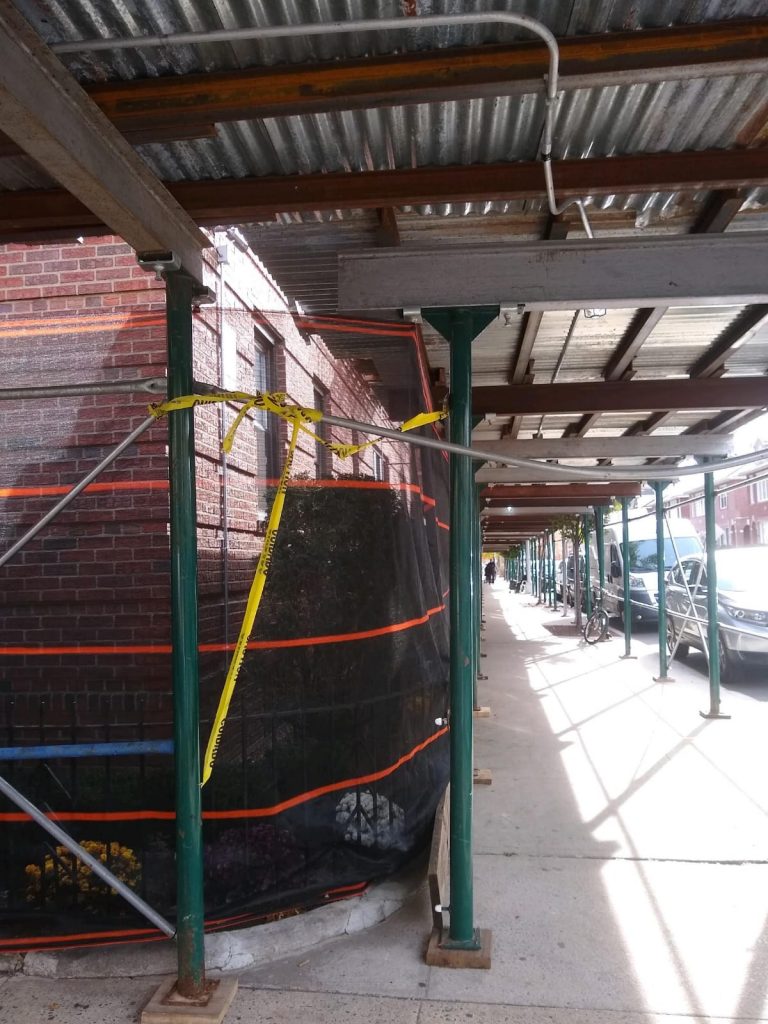 Building The Future on a Foundation of Excellence
With over 20 years of experience, and in-depth knowledge of our work we guarantee 100% Customer satisfaction. We aim to ensure 100% stability and safety in our projects, we do so in 80+ projects every year by far. Furthermore, our services are available at market-competitive rates. So, with us you get the best services at the best rates.
Completed Projects Every Year
Safety & Stability Guaranteed in Projects
Are You Going to Implement Project?
244-04 Jericho Turnpike Floral Park Ny 11001
Our Company is licensed, insured, and bonded, so you can be 100% certain of the quality while renting our equipment. We have more than 20 years of experience in serving the Tri-State Area. We pull all necessary permits from the NYC Department of Buildings and Westchester for the installation of sidewalk sheds and pipe scaffolding.