Sidewalk Bridge in Queens
Buildings need to be constantly repaired or any possible falling debris from the damaged envelope of the building or during the repair process can become a major liability for the property owners. Residents always have to walk on the street, when the sidewalk is covered by construction materials. There are higher chances of accidents for people if a building is under construction with no Sidewalk Bridge or shed. It is the duty of the property owner or the contractor to ensure that the pedestrians are protected from accidents and any direct harm.
That's why sidewalk sheds are rented and installed in all such projects. Using a sidewalk shed will help construction or the repair process go much faster. You don't have to worry about pedestrians getting hit by falling objects or debris. But building these temporary sidewalk sheds is an expensive job and requires the right experience. So the best solution is to rent a sidewalk shed for your construction job from a contractor who will guarantee the work performed before that unthinkable accident happens or the city gives heavy violation tickets.
Sidewalk sheds in Queens are designed to protect pedestrians from getting hit by falling debris and other hazards that may occur during any construction project. These are actually temporary structures that are made up of different materials like wood planks, steel framing, and plywood sidewall. Our durable and sturdy sidewalk sheds give superior protection to pedestrians. We assure you of high-quality sidewalk bridges at an affordable price as our motto is to provide protection to everyone.
We make sure to get the right amount of insurance for all our projects and pull all the necessary permits from DOB.
Our experts pay attention to our customer's each and every detail to design a perfect sidewalk shade according to their requirements and budget. Our dedicated team always makes sure you get the right shed and install it correctly, ensuring that your site remains safe for your workers and passersby. So instead of wasting time and taking quotations from others, share your ideas with our experts for a durable and aesthetically-pleasing sidewalk shed. Contact us today for pricing and availability.
Related: Pipe Scaffolding in Queens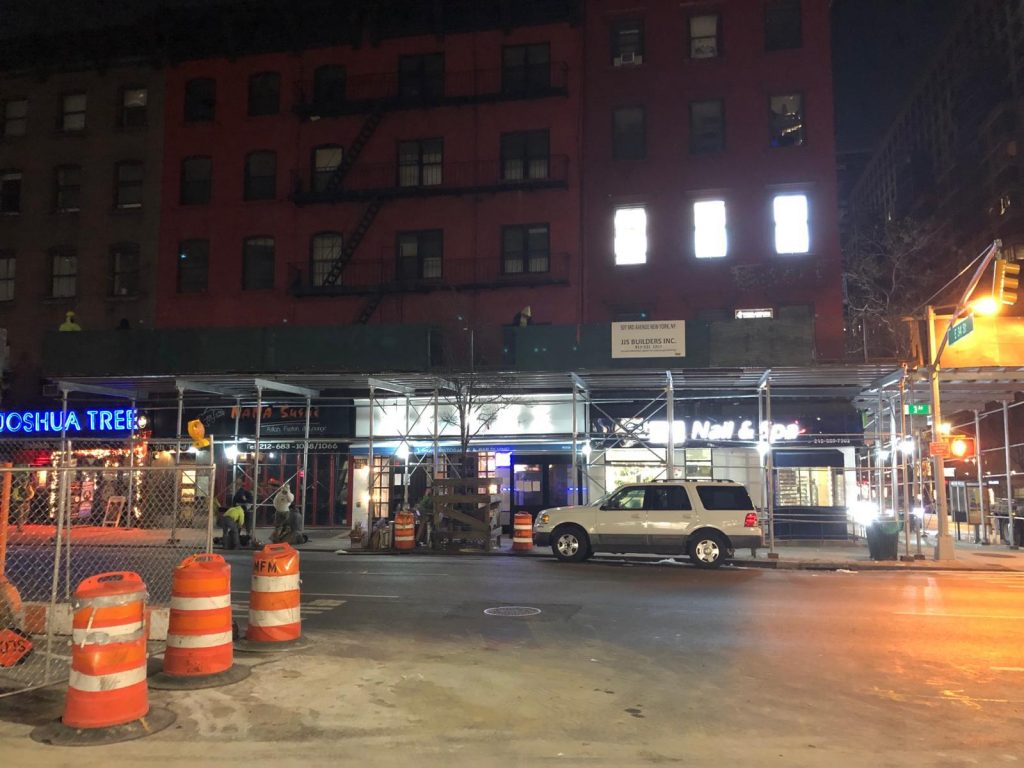 Building The Future on a Foundation of Excellence
With over 20 years of experience, and in-depth knowledge of our work we guarantee 100% Customer satisfaction. We aim to ensure 100% stability and safety in our projects, we do so in 80+ projects every year by far. Furthermore, our services are available at market-competitive rates. So, with us you get the best services at the best rates.
Completed Projects Every Year
Safety & Stability Guaranteed in Projects
Are You Going to Implement Project?
244-04 Jericho Turnpike Floral Park Ny 11001
Our Company is licensed, insured, and bonded, so you can be 100% certain of the quality while renting our equipment. We have more than 20 years of experience in serving the Tri-State Area. We pull all necessary permits from the NYC Department of Buildings and Westchester for the installation of sidewalk sheds and pipe scaffolding.